Add Bamboo build status badge to Github
Finally there's a Bamboo plugin that resolves one of the integration problems between Bamboo and Github.
Build Status Tracker for Bamboo plugin not only provides a build success or failure badge, but also deployment status(es) for the environment(s), e.g. staging: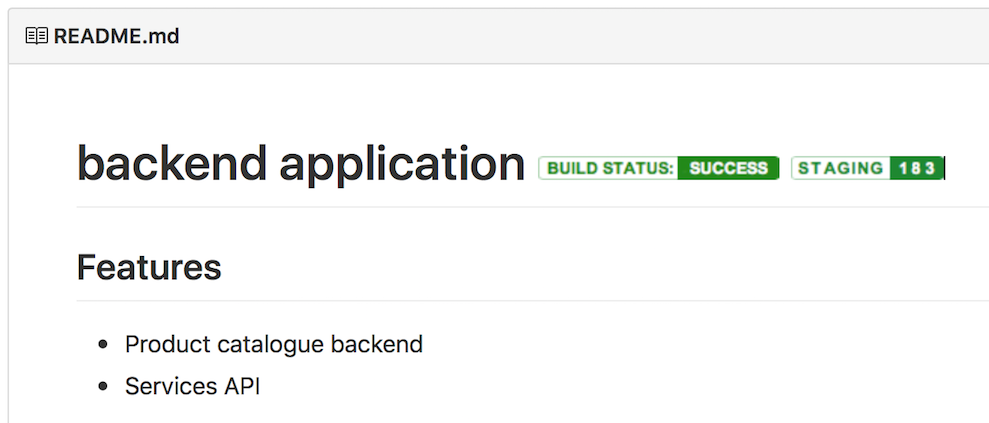 The only configuration needed on Bamboo, under Status Icons tab of Plan configuration, is Permissions checkbox: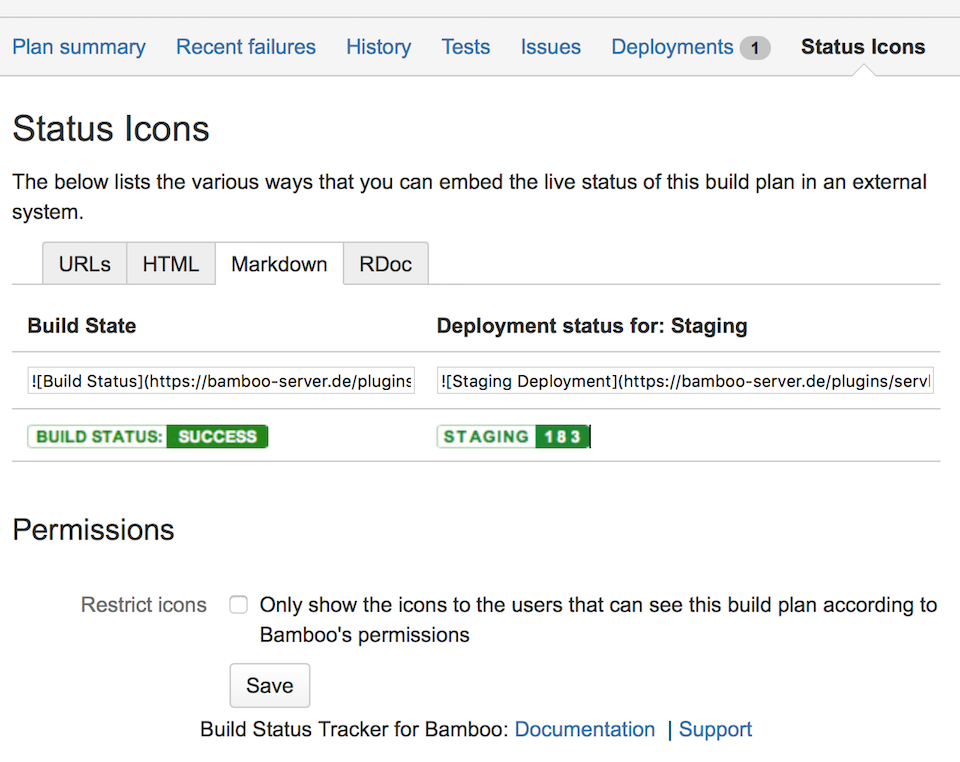 Other than that, it's just copying the Markdown code into README to get the badges going.
Big ups to the team at Wittified for the plugin!
Tweet