BoutiqueCaprice.com launched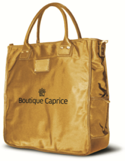 After quite some time in development, website of Boutique Caprice, jewellery retail store in Tallinn, Estonia, has been launched and is now available in 3 languages: Estonian, Russian and English.
The site features Flashbit's backbone3 content management system and fully customised component framework (scrollbars, image controls and menus).
With backbone3 all the text, news and image items, including banners, can be added, activated/deactivated, modified and removed. bb3 is capable of working with high-quality print material in various formats, e.g. JPEG, TIFF and EPS.
Both the site and bb3 are built on the Flash 8 platform with PHPObject Flash remoting. Many of the ActionScript 2 snippets released on this blog earlier have been taken off its development.
Boutique Caprice is the exclusive retailer of H.Stern jewels in Estonia and also represents brands like Vivienne Westwood, Gucci, Versace, Schoeffel etc.
Tweet